News
2018 ISU ADULT INTL. SCSC COMPETITOR - TRACY PARKER
posted Jun 9, 2018, 11:30 AM
2018 ISU Adult Competition in Oberstdorf, Germany - May 14-18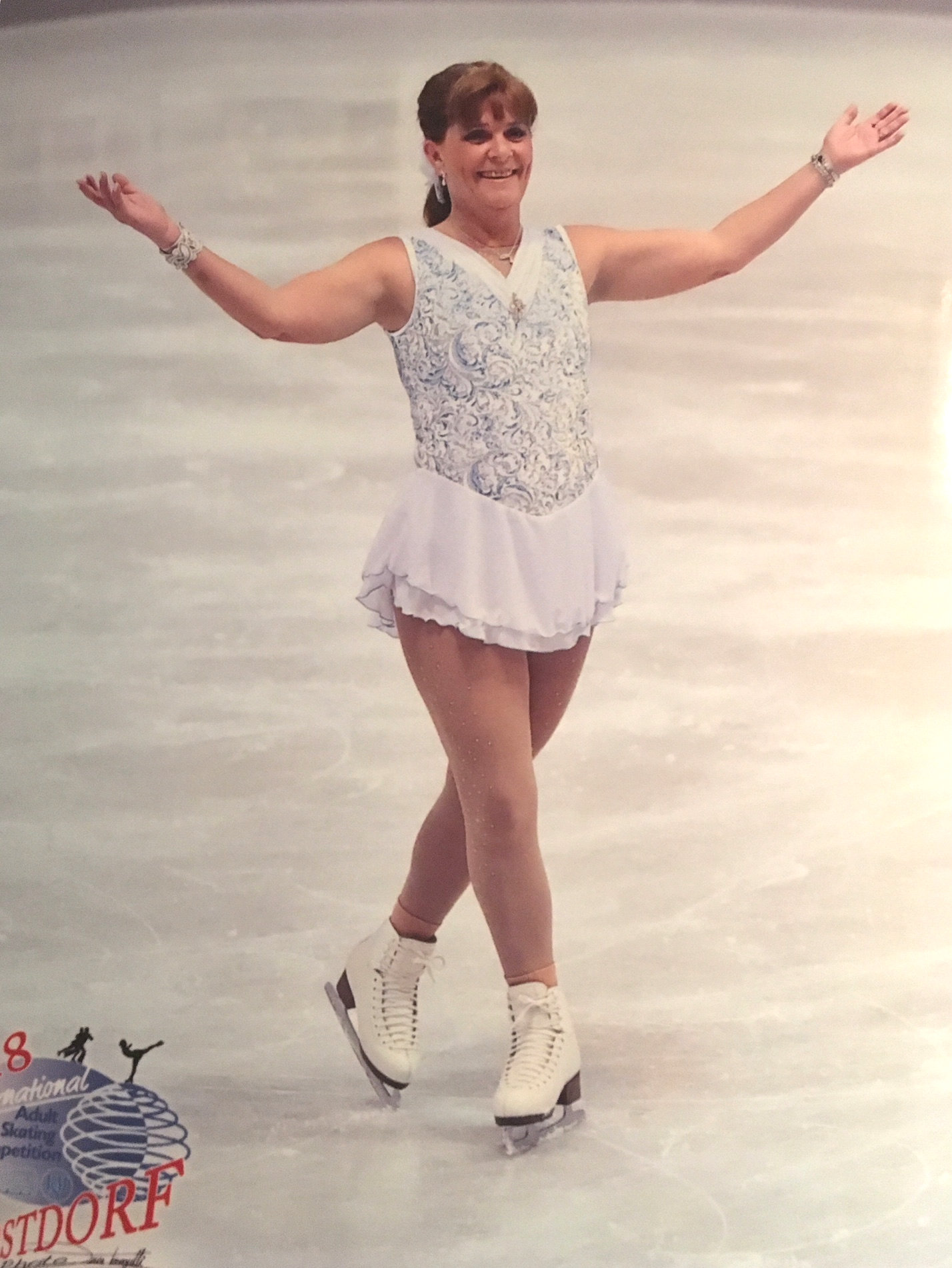 Tracy Parker Skates To A FIFTH Place Finish!
Having returned from Germany, the Sunshine Coast Skating Club is proud to report a 5th place finish for adult skater, Tracy Parker. The ISU International Figure Skating Competition for adults hosted over 600 athletes from 35 countries. "The whole experience was exhilarating!" says Tracy. "The village of Oberstdorf in the Alps of southern Germany was idyllic, the event was monumental, the competition was stiff and meeting the other skaters from so many countries was so much fun. Something I will never forget!"
On the way out she picked up the brochure for the Winter World Masters Games being held in Innsbruck, Austria in 2020. Stay tuned......
SCSC ANNUAL GENERAL MEETING - AGM 2018
posted Mar 7, 2018, 1:04 PM
Official Notice of the Sunshine Coast Figure Skating Club - Annual General Meeting 2018
Please join us at 6:15 pm Wednesday April 11th to be held at the Sechelt Arena upstairs in the Community Room.
Plan to attend, learn more about YOUR skating club, how it is run, it's future and help choose our 2018-19 Board of Directors
Click Here For Full SCSC AGM 2018 Announcement, Info Page & Nominations Page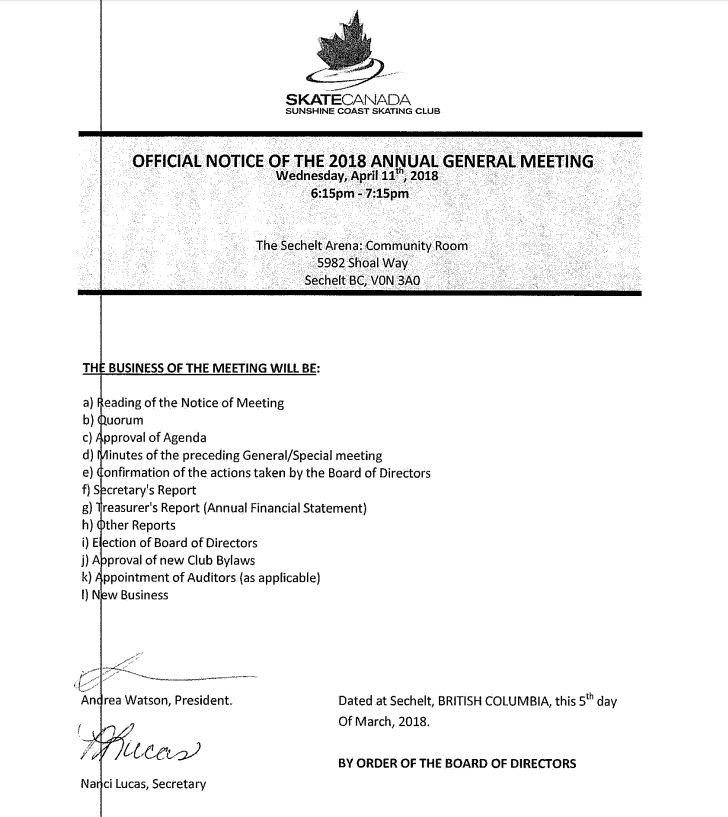 PERFORMANCE NIGHT - SATURDAY MARCH 10TH - GUEST SKATERS & CLUB SKATERS ENTERTAIN!
posted Feb 27, 2018, 12:41 PM
Join Us at the GACC Arena Saturday, March 10th between 6-8PM for a night of fabulous skating, entertaining performances and a fun family night.
We'll have guest skaters, Larkyn Austman (recent PyeongChang Olympic attendee) and previous local SCSC skater, Beres Clements... both skating two exciting skates!
And of course we'll have all of our talented, hard working STAR skaters, young Jr Academy skaters, CanPower hockey skaters and CanSkate (Learn To Skate) skaters showing their skills in either group numbers or solo performances.
$10 at the door, show starts promptly at 6:00 (if your family member is skating in the first half PLEASE be there early).