WELCOME TO THE SUNSHINE COAST SKATING CLUB REGISTRATION PAGE!
Please read all the way to the bottom of this page for important information!
NOTE: If system detects more than 30 min. of inactivity in your browser, your registration spots will no longer be saved and you will need to begin again.
CANSKATE:
CanSkate skaters are recommended to skate TWO sessions for optimal progression and learning. No equipment necessary! Helmets and skates are available to rent through the SCRD Skate Rental Shop!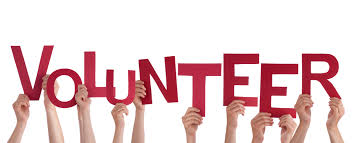 PLEASE NOTE: We have included the volunteer levy in the registration fee this season. After completion of your volunteer requirements you have the choice to put the money towards next season's registration fees or have a refund issued.
Volunteer Requirements:
CanPower: NOT APPLICABLE
CanSkate: Fall Session- 3 Hours ($30.00), Winter Session- 3 Hours ($30.00), Full Season- 6 Hours ($60.00)
Junior Academy: 12 Hours ($120.00)
STAR: 20 Hours ($200.00)
Junior Academy and STAR/Competitive Families: We have implemented the mandatory purchase of 2 books of raffle tickets for the 2019-2020 Skating season. Included in registration fees is a refundable $100.00 raffle charge. You have the opportunity to sell both books and make your $100.00 back!
SPLIT PAYMENTS:
STAR/Competitive: Payments may be made as follows: $500.00 due at time of registration. Remaining balance divided in 8 payments beginning October 1st and due on the 1st of ever month commencing May 1st.
Junior Academy: Payments may be made as follows: $500.00 due at time of registration. Remaining balance may be divided into four equal payments, due October 1st, November 1st, February 1st and March 1st.
CanSkate and CanPower: Payments to be made as follows: 1/2 of program fee due at registration remaining balance due January 1st.
***NOTE: Post dated cheques must be received in advance in order to complete registration using the split payment option. Credit cards will automatically be charged on split payment dates.
FAMILY Discount of $25/skater will be automatically applied if 2 or more skaters are registered on one invoice.
Having difficulty finding a program? Use the side menu options to filter the displayed programs.
NEW To Our Online Registration System? - Click Here For "How To Register"
If you have any questions regarding registration please do not hesitate to contact me, I'd be happy to help!
Cheers,
Kate Turner
Sunshine Coast Skating Club Registrar
Program Registrations
CALENDAR VIEW
Session Description
Fees

Day / Time / Location:

Tuesday's 7:15am-8:00am

GACC (Gibsons Arena & Community Centre),

Gibsons, BC

$500.00
Loading...
Program Description: CanPowerSkate Junior & Novice Gibsons
Registration Begins: June 3, 2019 at 12:00 AM
Registration Cut-off: March 17, 2020 at 12:00 AM


Day / Time / Location:

Mondays 4:15pm-5:00pm

Sechelt Arena,

Sechelt, BC

$225.00
Loading...
Program Description:

CanPower Novice


Registration Begins: June 1, 2019 at 12:00 AM
Registration Cut-off: January 31, 2020 at 12:00 AM


Day / Time / Location:

Pick one Day

GACC (Gibsons Arena & Community Centre),

Gibsons, BC

$210.00
Loading...
Program Description:

CanSkate Talent ID: For CanSkater's who have been identified to move into Junior Academy soon! Skaters will skate on one Junior Academy session per week.


Registration Begins: January 26, 2020 at 12:00 AM
Registration Cut-off: March 16, 2020 at 12:00 AM


Day / Time / Location:

Tuesday's 3:30pm-4:30pm

GACC (Gibsons Arena & Community Centre),

Gibsons, BC

$215.00
Loading...
Program Description:

CanSkate- Tuesday's


Registration Begins: June 1, 2019 at 12:00 AM
Registration Cut-off: March 10, 2020 at 12:00 AM


Day / Time / Location:

Wednesday's 3:45pm-4:45pm

Sechelt Arena,

Sechelt, BC

$215.00
Loading...
Program Description:

CanSkate- Wednesday's

***NOTE: September classes take place at Gibsons Ice Arena until Sechelt Arena Opens.


Registration Begins: June 1, 2019 at 12:00 AM
Registration Cut-off: February 29, 2020 at 12:00 AM


Day / Time / Location:

Thursday's 4:45pm-5:45pm

GACC (Gibsons Arena & Community Centre),

Gibsons, BC

$215.00
Loading...
Program Description:

CanSkate- Thursday's


Registration Begins: June 1, 2019 at 12:00 AM
Registration Cut-off: March 12, 2020 at 12:00 AM


Day / Time / Location:

Monday-Friday

GACC (Gibsons Arena & Community Centre),

Gibsons, BC

$3,500.00
Loading...
Program Description:

STAR/Competitive- Includes $200.00 Volunteer Levy and $100.00 Raffle Ticket Fee


Registration Begins: June 1, 2019 at 12:00 AM
Registration Cut-off: June 30, 2020 at 12:00 AM


Day / Time / Location:

Monday-Friday

GACC (Gibsons Arena & Community Centre),

Gibsons, BC

$1,120.00
Loading...
Program Description:

Junior Academy

***Price includes $120.00 Volunteer levy as well as $100.00 Raffle Tickets


Registration Begins: June 1, 2019 at 12:00 AM
Registration Cut-off: May 29, 2020 at 12:00 AM


Day / Time / Location:

Mondays 3:30pm-4:15pm

Sechelt Arena,

Sechelt, BC

$225.00
Loading...
Program Description: CanPower Junior
Registration Begins: June 1, 2019 at 12:00 AM
Registration Cut-off: January 31, 2020 at 12:00 AM


Day / Time / Location:

Tuesday's 6:30am-7:15am

GACC (Gibsons Arena & Community Centre),

Gibsons, BC

$225.00
Loading...
Program Description: CanPowerSkate Intermediate- Gibsons
Registration Begins: June 3, 2019 at 12:00 AM
Registration Cut-off: March 10, 2020 at 12:00 AM