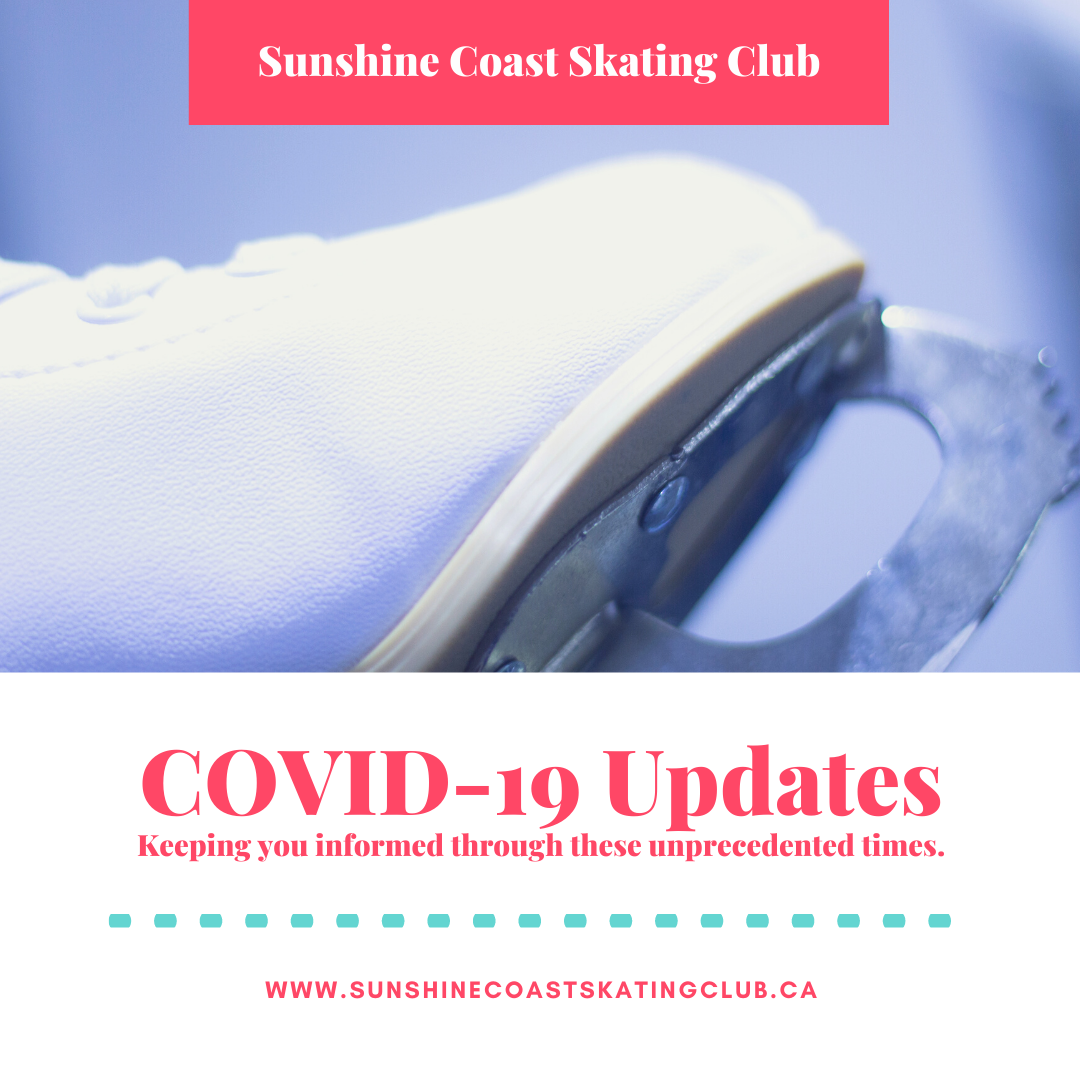 Over the past few weeks our world has shifted greatly and we have come to find a new "temporary" normal.
We have been working hard behind the scenes to plan for what the 2020-2021 skating season could look like. We're not sure exactly when things will resume, or how, but do know that we are doing everything possible to get your skater back on the ice as soon as possible.
The allocation for our August schedule has been arranged in partnership with Sunshine Coast Minor Hockey Association and we hope to offer programming for both Figure Skating and Power Skating throughout the month.
We hope you are receiving the regular Skate Canada communications. Skate Canada has a dedicated page to COVID 19 communication and resources. Skate Canada has worked hard to offer some guidance to clubs with direction from Via Sport, our provincial sport authority. As outlined in B.C.'s Restart Plan, during Phase Two, sport activities organized and operated by Provincial Sport can resume in a limited way. We are keeping open communication with the Sunshine Coast Regional District with regards to how and when our ice facilities will re-open.
We know skaters are eager to resume physical activity and parents are eager to see their children active and participating in sport and recreation again. At this time, the safety of our children, our fellow citizens and communities is of the utmost importance.
There is so much information available, and it seems to change daily, regarding COVID-19. We don't know when things will return to our old ways, or when we will get to watch our beloved children resume with the sport they love. But we do know that if we physical distance and above all else, wash our hands thoroughly and regularly, we will be able to return sooner.
For More information please visit:
RETURN TO PLAY GUIDELINES AND RECOMMENDATIONS FOR CLUB ADMINISTRATORS, COACHES AND FACILITIES ORGANIZING FIGURE SKATING ACTIVITIES-June 1, 2020